Data Tools
Data Management Made Easy
AccuStar and Air Chek have several electronic data collection and delivery options that will save you time and money. These tools also help to streamline our analytical and reporting services to ensure maximum efficiency, accuracy, and reliability.
We encourage you to try the new tools now to see how easy they are to use. Please be advised for those who do not want to use the electronic data submissions, there will be data entry services available to purchase after June 1, 2023.
Data Tools for Multifamily, Schools, Large Buildings & Mixed-Use Buildings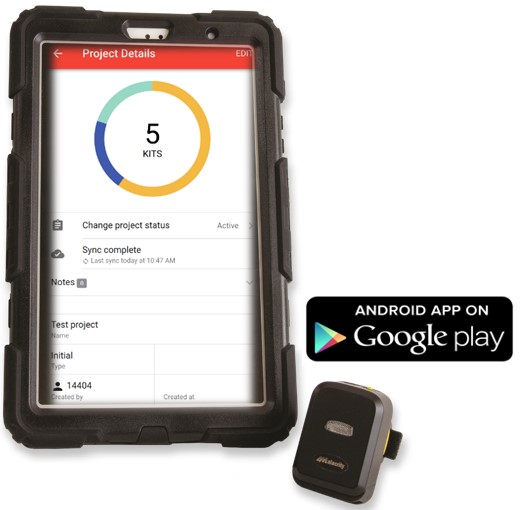 Field data collection and submissions via tablets and smartphones


Barcode scanning auto-fills test dates and times
 
Works with Bluetooth barcode readers (recommended) or device cameras


Android and iOS compatibility


Data integrity and error checking


Desktop spreadsheet templates available for those not as tech savvy
Ask us about the loaner tablet and barcode reader program preloaded with the AccuStar Pro App or Air Chek Scanner App. Call us at 800-767-3703 or send an email to radonlab@accustarlabs.com to learn more.